The Grandhôtel Orchestra Toblach
What was the sound world of Vienna in the early 20th century? How would Gustav Mahler's music have been played during his lifetime? How did the composer experience the turbulent historic events of his time?

The newly founded Grandhôtel Orchestra Toblach and conductor Philipp von Steinaecker perform on Viennese period instruments from 1900. Together they reawaken the musical Fin de Siècle and curate "Mahler Revisited", the first festival in pursuit of the original sound of Mahler's music.
Mahler's Symphonies have become part of our central European identity. But do we really know this music? Do we know what it might have sounded like when it was first performed or even in the head of the composer?

Philipp von Steinaecker 
Ma(h)lerisches Toblach
Toblach is a beautiful village in the Italian Dolomites, surrounded by forbidding peaks, dense forests and turquoise mountain-lakes. It was here that
Mahler
wrote his last monumental symphonies, between the summers of 1908 and 1910. In this historic place the musicians of Grandhôtel Orchestra Toblach start their unique quest. Together with experts from different fields they shed new light on Mahler's work and offer audiences the opportunity to experience this music afresh. The orchestra gets its name from the historic Grand Hotel, where it will be resident. The hotel was built in 1877 as one of the earliest alpine hotels and quickly attracted prominent guests including European royalty. Today the picturesque building is one of the most important cultural centres in the region.



The Grandhôtel Orchestra Toblach
The musicians of the Grandhôtel Orchestra Toblach comprise exceptionally talented students from all over Europe and members of the most important orchestras in Mahler's cities – Vienna, Prague, Budapest, Hamburg, Amsterdam, Ljubljana and New York. These include the Royal Concertgebouw Orchestra, Wiener Symphoniker, Budapest Festival Orchestra, Staatskapelle Dresden, Symphonieorchester des Bayerischen Rundfunks, Münchner Philharmoniker, Slovenian Philharmonic Ljubljana, Prague Philharmonia, Gürzenich Orchester, Mahler Chamber Orchestras, Chamber Orchestra of Europe, Camerata Salzburg, Artemis Quartett, Leipziger Streichquartett, Düsseldorfer Symphoniker, Deutsche Oper Berlin, West–Eastern Divan Orchestra, Accademia di Santa Cecilia, The Knights, NDR Elbphilharmonie, Spira Mirabilis, Lucerne Festival Orchestra and other prestigious ensembles. The Grandhôtel Orchestra Toblach will be conducted by Philipp von Steinaecker.
Toblach witnessed some of the fiercest fighting during World War One and thus became one of the tectonic fault-lines of 20th century history. It is here that we are founding this pan-European multi-generational orchestra. These musicians are going far back into history to learn from it for the present and to get closer to mysteries of Gustav Mahler's music.
Sigisbert Mutschlechner, Präsident der Stiftung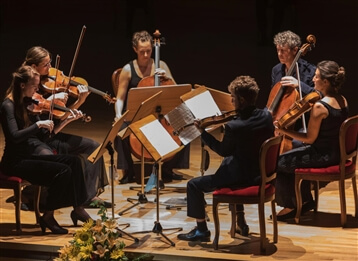 Authentic Instruments
The Grandhôtel Orchestra Toblach is a project of the cultural Foundation "Euregio Kulturzentrum Gustav Mahler Toblach Dolomiten". The foundation is bringing together a collection of historic instruments of the Vienna Court Opera from the time of Mahler's directorship. In order to make the latest research on performance practice in 1900 Vienna available to the performers, the foundation is collaborating closely with Dr Clive Brown, the leading scholar in the field, as well as with the University of Innsbruck and Mahler expert Prof. Federico Celestini.

Our concepts of beautiful and communicative performance are always evolving. Sometimes, along the way, we lose sight of sounds that are subtiler and more apt for a realisation of the composer's vision than those which have replaced them; sometimes, too, we lose contact with expressive practices that were only to be read between the lines, even in such detailed scores as Mahler's. Rediscovering these sounds and practices, and using them creatively, can reinvest the  music with a freshness and impact that has been lost through technological developments and anachronistic responses to Mahler's notation.
Clive Brown




Artistic director
Philipp von Steinaecker is conductor and curator of the Grandhôtel Orchetsra Toblach as well as of the festival Mahler Revisited. As Principal Guest Conductor of the Slovenian Philharmonic Orchestra, as a former assistant to Claudio Abbado and cellist in the Lucerne Festival Orchestra, Philipp has performed and lived with the music of Mahler throughout his life. With his long experience with period instrument ensembles and as assistant to John Eliot Gardiner, he is also an avid proponent of performance practice.
Philipp von Steinaecker was a founding member of the Mahler Chamber Orchestra and artistic director of the Mahler Academy in Bolzano. He has conducted orchestras like Swedish Radio Orchestra, Maggio Musicale Fiorentino, Gürzenich Orchester Cologne, Residentiee Orkest Den Haag, Mahler Chamber Orchestra, Haydn Orchestra Bolzano, Camerata Salzburg, Scottish Chamber Orchestra and Tokyo Metropolitan Orchestra, to name only a few.
Prominent support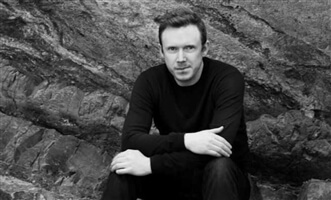 The Grandhôtel Orchestra Toblach is building a network of prominent supporters and advocates. One of them is the conductor Daniel Harding, who welcomes the idea of the project:
I have been wondering for years what the Vienna Philharmonic of 1900 might have sounded like. It's important and long overdue to bring the academic rigour of performance practice and the beauty and character of the original instruments to the music of Mahler! This is an extremely exciting project and a group of wonderful musicians. Toblach is a very lucky place!
Daniel Harding