Narek Hakhnazaryan
Settimane Musicali Gustav Mahler
Monday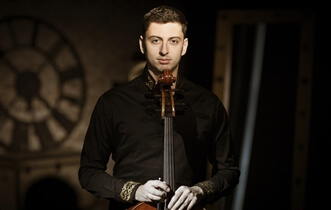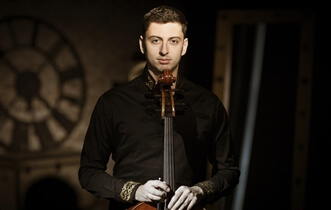 Narek Hakhnazaryan, Violoncello
J. S. Bach: Suite Nr. 1 in G-Dur für Violoncello solo, BWV 1007
György Ligeti: Sonate für Violoncello solo
Komitas: "Apricot Tree"
Adam Khudoyan: Sonata Nr. 1 für Violoncello solo
Pau Casals: "Song of the birds"
Gaspar Cassadó: Suite für Violoncello solo (3. Satz)
Giovanni Sollima: Lamentatio
Der vielfach preisgekrönte Cellist
Narek Hakhnazarayan
entstammt einer armenischen Musikerfamilie und wurde ua. am Moskauer Tschaikowsky Konservatorium ausgebildet. Im Alter von nur 22 Jahren gewann das Ausnahmetalent den ersten Preis und die Goldene Medaille des renommierten Internationalen Tschaikowsky Wettbewerbs. Seither hat sich der Virtuose als einer der gefragtesten Künstler seiner Generation etabliert und konzertiert mit den besten Orchestern weltweit. Erstmalig wird Narek Hakhnazarayan in Toblach brillieren und solistisch einen musikhistorisch breiten Bogen von Bach bis Ligeti spannen. Ein musikalischer Höhepunkt, der ein tiefsinniges und einzigartiges Konzerterlebnis verspricht.  
Narek Hakhnazaryan
*Reduced price for seniors 65+
**Reduced price for students
Children <12 gratis